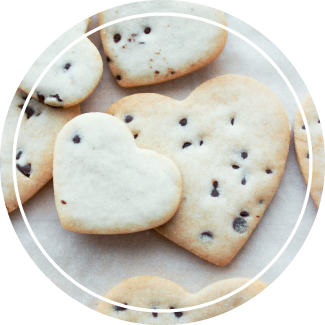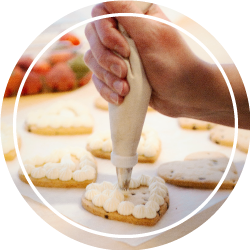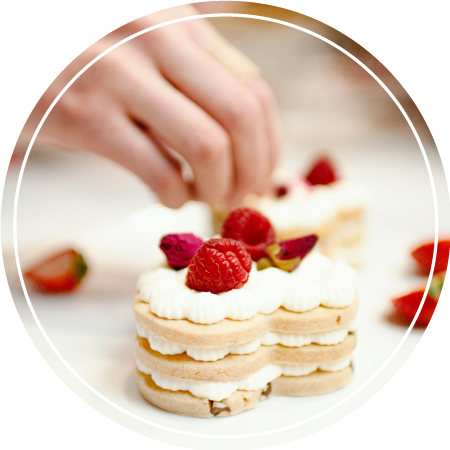 What size of cake should I order?
I can make a recommendation on this once you have provided information on the number of servings required, and whether the cake is meant to be dessert or served alongside other food or dessert.
What flavours do you make?
Please see the Baking page for more information.
Do you make anything aside from cakes?
Yes! Please see the Baking page for more information.
When is your next tasting box?
I plan to make tasting boxes a few times a year, likely in February, May, and September, although that may change. If you are interested in receiving a tasting box please contact me for more information or to be added to the list. Please be aware that couples getting married will receive priority for these boxes.
Do you make gluten free? Dairy free? Vegan?
I can make gluten-free cakes. However please be aware that I use ingredients containing gluten in the same space so I cannot guarantee there has not been cross-contamination. I can make dairy-free cakes. However, at present, my buttercream is made using real butter. I have not found a substitute I am satisfied with as of yet. Currently, I have no vegan options. It is something I hope to offer in the future though!
How do you design your cakes?
I design cakes based themes, colours, florals, and other special requests from you. You are welcome to send photos for inspiration, but I will not copy another cake artist's work. I have chosen not to work with fondant at this time as it is not something I enjoy.
Do you make kid's cakes?
I do make kids cakes! However, as stated above I do not work with fondant, nor will I create or sculpt copyrighted characters or other figurines. I am happy to use colours, etc., based on specific themes, adding plastic figurines to the cake to suit. If you have questions regarding a kid's cake, please contact me and we can discuss if it is something suited to my style of design.
How far in advance should I order?
The more notice given, the likelier I will be able to accommodate. I have a maximum number of orders I am willing to take for any given day. Generally, 2-3 weeks is sufficient, but if you know the date of your event months ahead of time I am happy to book your order then. If you are interested in a wedding cake, I will accept bookings 12 months in advance.
How does payment and pick up work? Do you deliver?
To secure an order I require a 50% deposit. I will not consider an order officially booked until the deposit is received. The remaining payment can be made any time prior to pick up. As I am a home-based business pick up times must be arranged in advance. Delivery is available in the Medicine Hat area for an additional fee. To secure a wedding cake order, a $100 deposit is required. I will not consider your wedding date officially booked until the deposit is received. The remaining payment is due at least 1 week prior to your event. Delivery options will be discussed as we plan your cake. At this time payments can be made with cash or by e-transfer to
sara@thesweetnessbakeshop.com
.
How do I cut and serve this cake?
Do you teach classes?
I do not teach any classes at this time.